REVIEW: Keeper of the Realm Book by HJ Ralles
by K Hoffman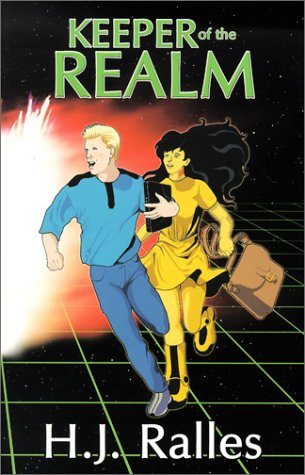 Keeper of the Realm is a continuation of the story of Matt, who was pulled into his computer game in H.J. Ralles Keeper of the Kingdom.
The sequel picks up almost immediately from the point where the first book in the series let off. When we last saw Matt he had completed the task at hand, but instead of being released from the game, Matt is back in somewhat familiar surroundings. He's not home. He's just progressed to another level of the game.
Once again our hero meets up with his friends Varl and Targon, who he met in the previous level. Matt and his friends must help this under water realm of Karn, which has been invaded by the Noxeran. The only problem is that Matt doesn't have his laptop and he must get it back from the enemy's well-guarded vault.
Young sci-fi fans will once again enjoy the tales spun by this excellent author.
Be sure to check out all the titles by H.J. Ralles!
and coming soon ... Darok 10

---
---