Scifslacker.com Contests Madness
MORE COMING SOON!
---
Win a STAR TREK Artist T-shrit!
Limited Edition t-shirts were created with 8 unique designs by 5 different pop culture artists. Each shirt represents the artists personal interpretation of Star Trek. The shirts will be distributed at exclusive events, including the Star Trek Dance Parties.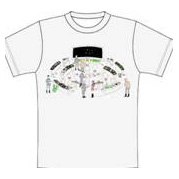 Megan Whitmarsh - Los Angeles artist Megan Whitmarsh grew up in the 70's and 80's. As a child in the 70s her sense of futurism was informed by Star Wars (broken robots) instead of Tomorrow Land. She refers to this visual noise of her youth as inspiration and sees her current artistic process as a slightly evolved continuation of a childhood spent making comic books about rabbits watching Mork and Mindy and illustrating songs by Blondie and Bob Dylan. She works in a variety of low-tech media including drawing, comics, stop-action animation, hand-embroidery and soft sculpture and strives to synthesize an optimistic vision of the future with the detritus of modern life.
You should use your mouse or TAB key to move from field to field within the form. Some browsers may cause the form to be submitted prematurely if you use the ENTER key.
Powered by EventHandler Pro 4.0c (09/12/2005).
Copyright ©1997-2009 UbiDog Productions. All rights reserved.
---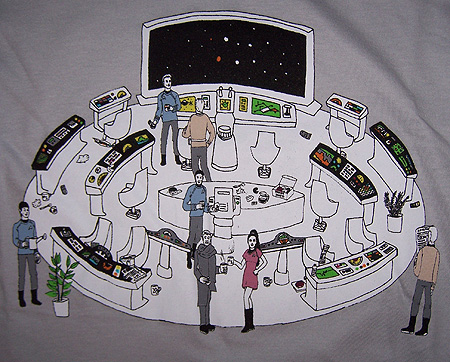 ---
Scifslacker.com Contests:
You may enter all contests we are currently running here at SCIFISLACKER.com. However, you may not enter any one contest more than once [one entry per contest per person/address] or you will be disqualified from that contest. You will only be eligible to win one contest in 60 days so if you win one you will no longer be eligible for the other contests you may have entered. Additional rules/regulations for contests posted with each contest. Good Luck.
---
**Privacy Notice: All information entered is only used for the contest you enter. And is NEVER sold or given to ANY third parties. [heck we discard it after the contest is over]. Periodically our sponsors will ask for the winners names/addresses and we will send that information on to them to mail the prizes. On very rare occasions they will ask for the complete list of entrants and you will be notified during your entry process.
---