Chris Evans, Chris Hemsworth, Michael J. Fox, Norman Reedus Headline Robust Celebrity Roster At Wizard World Philadelphia, June 2-5
Marvel Franchise Stars Tom Hiddleston, Sebastian Stan, Anthony Mackie, 'BTTF' Standouts Christopher Lloyd, Lea Thompson, 'X-Files' Duchovny, Many Others Among Field Of Standouts; Talented Comics Creators, Variety of Exhibitors, Cosplayers, Programming At Pennsylvania Convention Center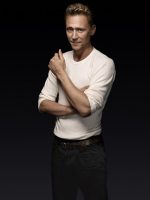 In what may be its largest collection of top headliners ever, Wizard World, Inc. (OTCBB: WIZD) continues its 2016 schedule with its 16th trip to the Pennsylvania Convention Center at one of its flagship events, Wizard World Philadelphia, June 2-5. The once-in-a-lifetime collection of stars includes Marvel franchise headliners Chris Evans ( Captain America:The First Avenger, The Winter Soldier, Civil War),Chris Hemsworth (Thor), Tom Hiddleston (The Avengers ), Sebastian Stan ( Captain America: The Winter Soldier, The First Avenger) and Anthony Mackie (Captain America: Civil War, The Winter Soldier, Avengers) and others plus Back to the Future stars Michael J. Fox, Christopher Lloyd and Lea Thompson, David Duchovny("The X-Files"), Norman Reedus ("The Walking Dead") and many more at the pop culture extravaganza, the 10th event on Wizard World's calendar of comic con and gaming conventions in 2016.
Evans, Hemsworth, Hiddleston, Stan, Mackie, Duchovny, Reedus, and Thompson are scheduled for Saturday and Sunday, June 4-5; Fox will appear on Saturday only; Lloyd will attend Friday through Sunday.
Other well-known Wizard World Philadelphia confirmed guests include Marvel heroes Dominic Cooper ("Agent Carter," Captain America: The First Avenger), Stanley Tucci (Captain America: The First Avenger, The Hunger Games ), Georges St-Pierre (Captain America: The Winter Soldier , 3-time UFC champion) and Hayley Atwell("Agent Carter," Captain America: The First Avenger ), Stephen Amell ("Arrow"), Billy Boyd (The Lord of the Rings trilogy, Master and Commander: The Far Side of the World), Sean Patrick Flanery (Boondock Saints ,"Dexter"), "The X-Files duo of William B. Davis and Mitch Pileggi, Billy Martin (lead guitarist/keyboardist, Good Charlotte, artist-"Teenage Mutant Ninja Turtles"), James Remar (The Warriors, "Dexter"), Jason David Frank("Mighty Morphin Power Rangers," "My Morphing Life"), Chris 51 ("Epic Ink") and Bob Gale (co-creator, Back to the Future).
Wizard World is also the home of the most creative comics artists and writers on the planet. Artist Alley in Philadelphia will feature  Joe Quinones ("Howard the Duck," "Savage Wolverine"), Dan Schoening ("Back to the Future," "Ghostbusters"), Michael Klastorin (writer, Back to the Future: The Ultimate Visual History ),Salvador Larroca ("Iron Man," "Uncanny X-Men"), Julian Totino Tedesco ("X-Treme X-Men," "Venom"), Genese Davis (author, The Holder's Dominion), Gerhard("Cerebus"), Danny Fingeroth ("Spider-Man," "Iron Man"), Tom Cook ("He-Man," "She-Ra"), Clinton Hobart (Disney fine art), Arthur Suydam ("Marvel Zombies," "Army of Darkness"), Glenn Fabry ("Batman," "Preacher"), Dean Haspiel ("Bored to Death," "American Splendor"), Brad Guigar ("Evil Inc.," "Phables") and many others.
Wizard World comic and gaming con events bring together thousands of fans of all ages to celebrate the best in pop-fi, pop culture, movies, graphic novels, cosplay, comics, television, sci-fi, toys, video gaming, gaming, original art, collectibles, contests and more. Wizard World Philadelphia show hours are Thursday, June 2, 3-8 p.m.; Friday, June 3, noon-7 p.m. Saturday, June 4, 10 a.m.-7 p.m.; Sunday, June 5, 10 a.m.-5 p.m.
Wizard World is also the place for cosplay, with fans young and old showing off their best costumes throughout the event.  Fans dressed as every imaginable character – and some never before dreamed –  will roam the convention floor. The famed Wizard World Philadelphia Costume Contest will take place on Saturday night.